This is what we did in January told picture style.
Tegan and Annaliese celebrated their 20th and 5th Birthdays
We also visited the lovely Vennies.
Caitlin shouted Mum, Tegan, and me a few days in Sydney, and Cassandra tagged along with Campbell. It was a wonderful "grown up girl bonding time".
The first day reached 43 degrees outside and 49 on court. It was stifling, but we still did manage to have a good time. Tegan was very brave and asked for a photo with John Millman.
Marinko Matosevic at full stretch. He was playing Bernard Tomic but we cheered loud and clear for Matosevic.
The next day we took the train into town, shopped around the Queen Victoria Building, went bowling, and ate lunch at Eat Love Pizza (some of the best food I have ever eaten. Amazing seafood and garlic potatoes. And the pizza is pretty good too :)
Then in the evening we had another session at the tennis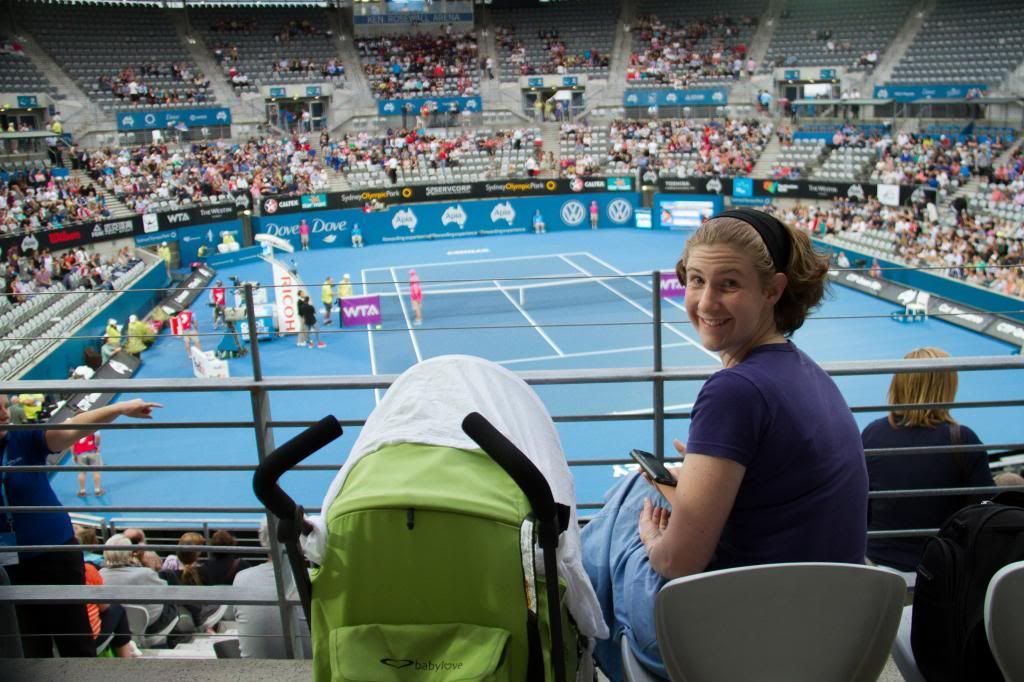 We also helped Miss Lydia celebrate her 5th birthday at the pool. The kids had a ball!
Elijah being a water-lion.

And then on the Australia Day holiday we had a picnic with church friends and a game of cricket.
Campbell looked dashingly handsome as always. I love his shirt.